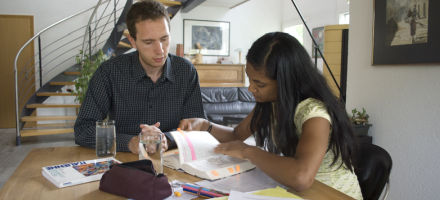 At a time when choices can condition one's whole life, it is important that your child has all the keys at hand to make the right ones: continue higher education or opt for an apprenticeship.
Often it only takes small things to undermine the path to realizing ambitions. In any event, every subject counts: that is why we propose targeted assistance, depending on your child's needs. Regular and efficient help permits him or her to overcome weaknesses and improve grades.
Our teachers also assist your child in organising their work, preparing for exams or tests, checking homework or planning revision.